Regular price
$395.00 USD
Regular price
Sale price
$395.00 USD
Unit price
per
Sale
Sold out
透過啟蒙級孩子可以:認識漢字基本筆畫, 認讀100個最常用漢字, 包括22個部首字, 閱讀短句 (每句約3-7個字), 認識基本人稱、方向、數字、動詞、助詞等。
Through BEGINNING READER, the child learns: Basic writing strokes, 100 most frequently used characters, 22 of which are also common bushou (radicals). Able to read short sentences of 3-7 characters each. Basic nouns, pronouns, directions, numbers, verbs, adjectives, and adverbs.
啟蒙級帶領小朋友向閱讀世界邁出第一步,從最基本的象形字「山」字開始,帶孩子踏上認讀的旅程。
啟蒙級的100個字不光是現代漢語中最常用的字,同時也與小孩子的日常生活最有緊密關係的字,而且還是兒童文學中最常出現的字。小朋友從書中學會的漢字,馬上可以在生活環境中隨處見到:他自然就會明白認字原來是一件有目的、又有趣的事。
啟蒙級的100個字當中,包括了22個部首字,同時也包含了常用的名詞、動詞、助語詞、形容詞等。從第2課開始,孩子就開始認讀短句,然後馬上就會讀完整的句子了。這就是孩子語言發展最天然的學習模式。
啟蒙級課程設計的特色是能自然地讓孩子反覆重覆練習。透過這種「重覆」,孩子輕鬆地就掌握了100個漢字,繼而可以開始自己獨立看故事和詩歌了。啟蒙級《基礎漢字500》共有約2800字。
BEGINNING READER starts with the most frequently used Chinese words and characters, and get the child reading sentences from the very start. The stories are centred around a child's everyday life. Among this first set of 100 characters, 22 of them are common radicals, laying down a solid foundation for the child's understanding of the Chinese writing system. The child learns to read in a natural and fun way.
The 5 books of BEGINNING READER contain around 2800 characters. The design of the course embeds numerous repetitions of the characters, in tune with the child's natural way of learning. Once the child learns these 100 characters, they will be able to read stories and poems on their own.
References:
https://sagebookshk.com/programs/basic-chinese-500/ 


Sagebooks HK 思展兒童文化社/劍聲

Box 

盒

裝

3至5歲

About 17.5lb


35cm W x 33 cm H x 6 cm D/ 

全彩印

刷

繁體中文 Traditional Chinese 

中英對照
Share
View full details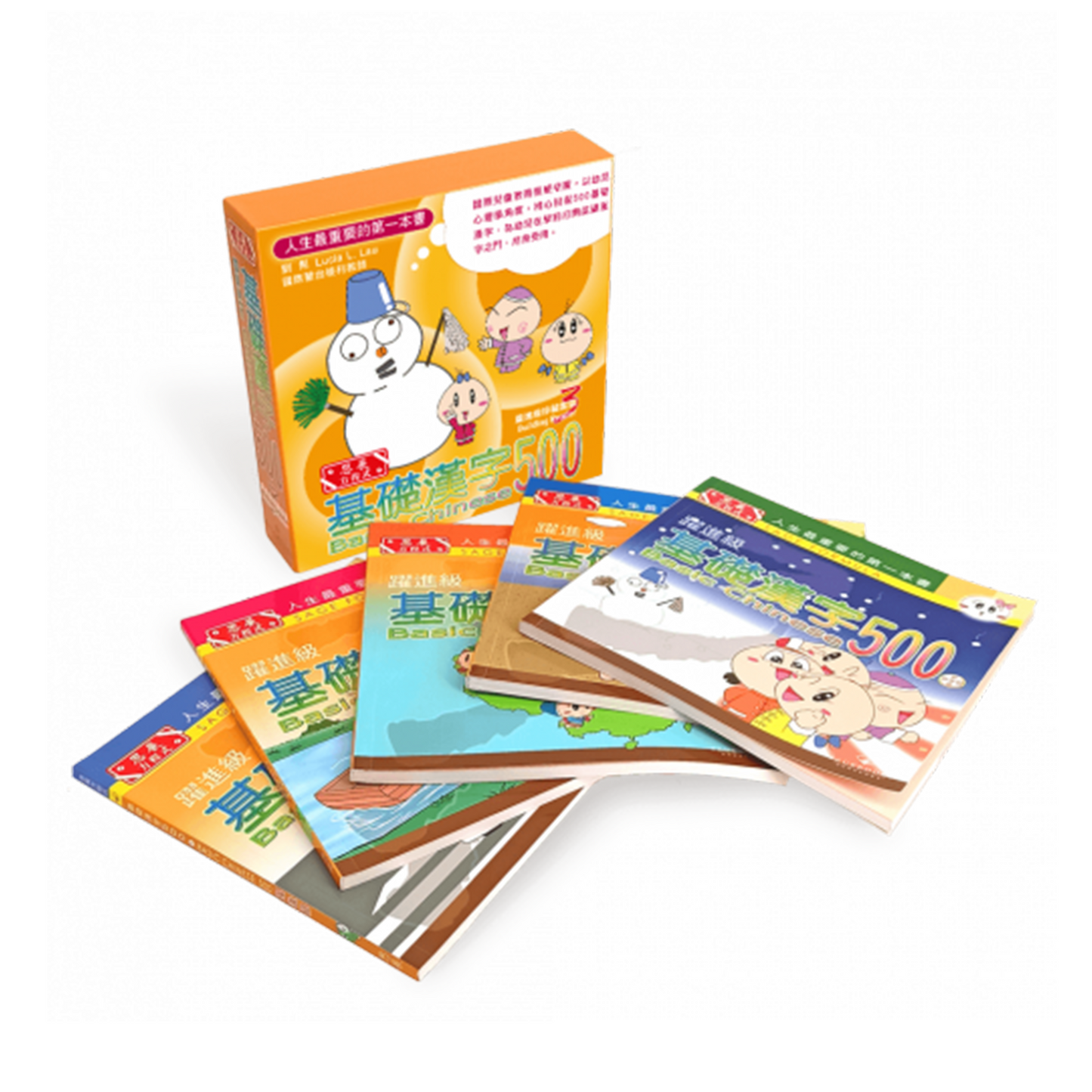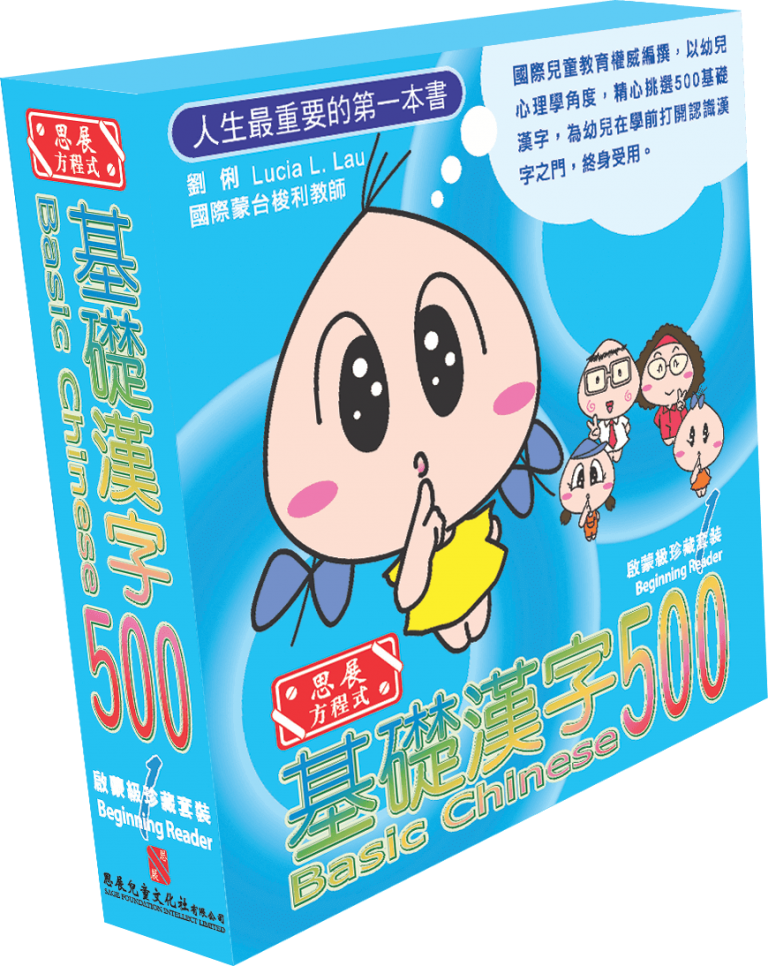 WRITE A REVIEW FOR THIS PRODUCT
Shipping & Return Policy
Shipping outside of the U.S.