Regular price
Sale price
$83.00 USD
Unit price
per
Sale
Sold out
 對於準備好角色的孩子來說,這是一套很棒的入門套裝!

共有 300 張卡片,旨在教授 150 個不同的角色。 每個字符都包含一張供年輕作家用手指描畫的觸覺砂紙卡,以及一張附有專門設計的插圖的圖片卡,以幫助將字符與其含義聯繫起來。

有迷你紙板"放大鏡",可以用來製作互動遊戲,幫助進一步固化和掌握角色。

特徵:

包括 300 張卡片(150 個字符!)
每張卡片中英文
學習筆順
識別部首
每張卡片的圖片有助於連接單詞和含義
非常適合記憶遊戲
--------------
This is a great starting set for children who are ready for characters!
There are 300 cards designed to teach 150 different characters. Each character includes a tactile sandpaper card for young writers to trace with their fingers, and an accompanying picture card with illustrations specifically designed to help connect the character with its meaning.
There is mini cardboard "magnifying glass" that can be used to create an interactive game to help further solidify and master the character.
Features:
Includes 300 cards (150 characters!)

Chinese and English on each card
Learn stroke orders
Recognize radicals
Pictures for each card to help with connect word and meaning
Great for memory games
美術總監/畫師
郭碧瑜
編著/圖像設計
冬陽

出版



家長會 Parent Shop/

小恐龍文教

Barcode

9-789887-849872

盒裝

適合2至8歲

About 12.5 lb

18x27cm

繁體中文
Share
View full details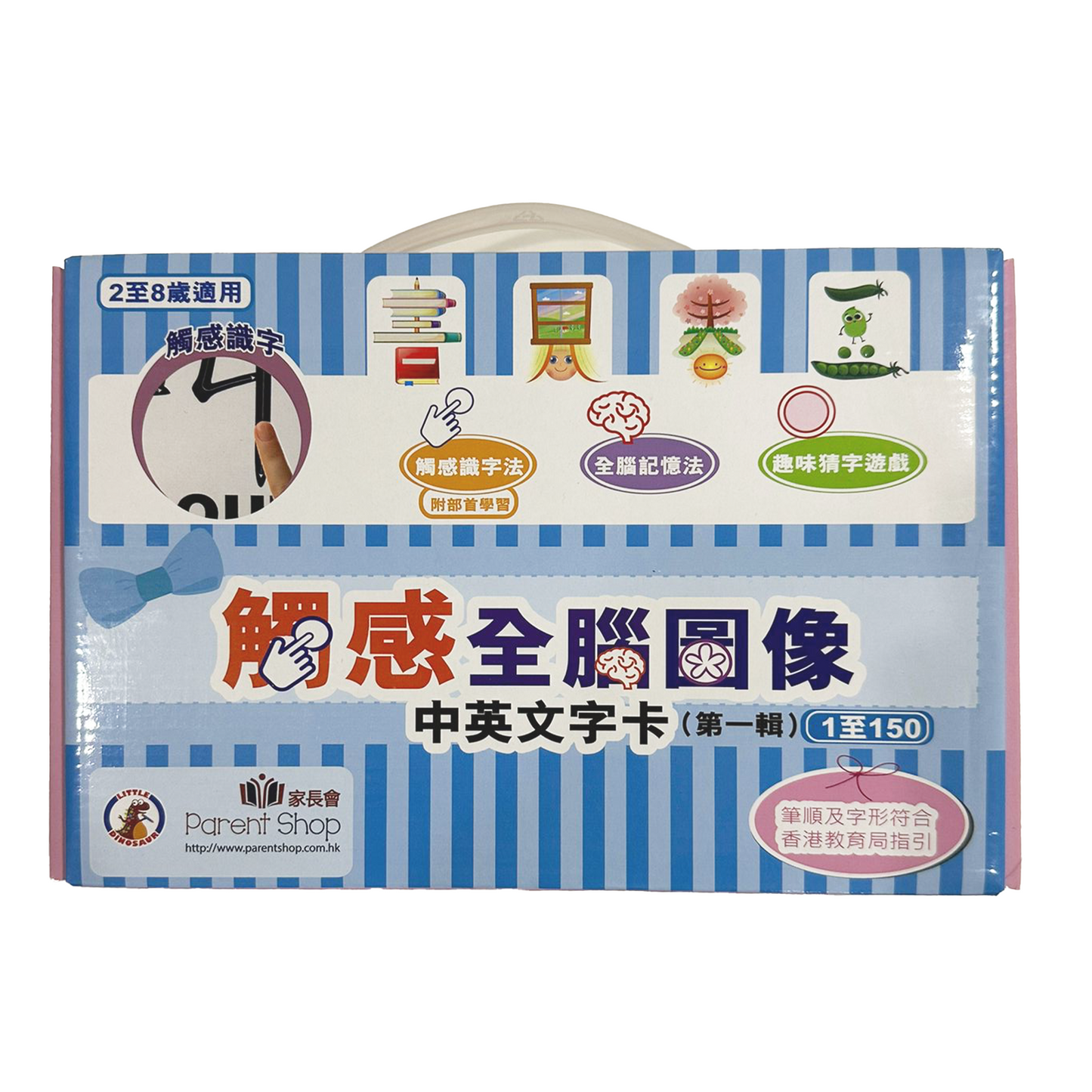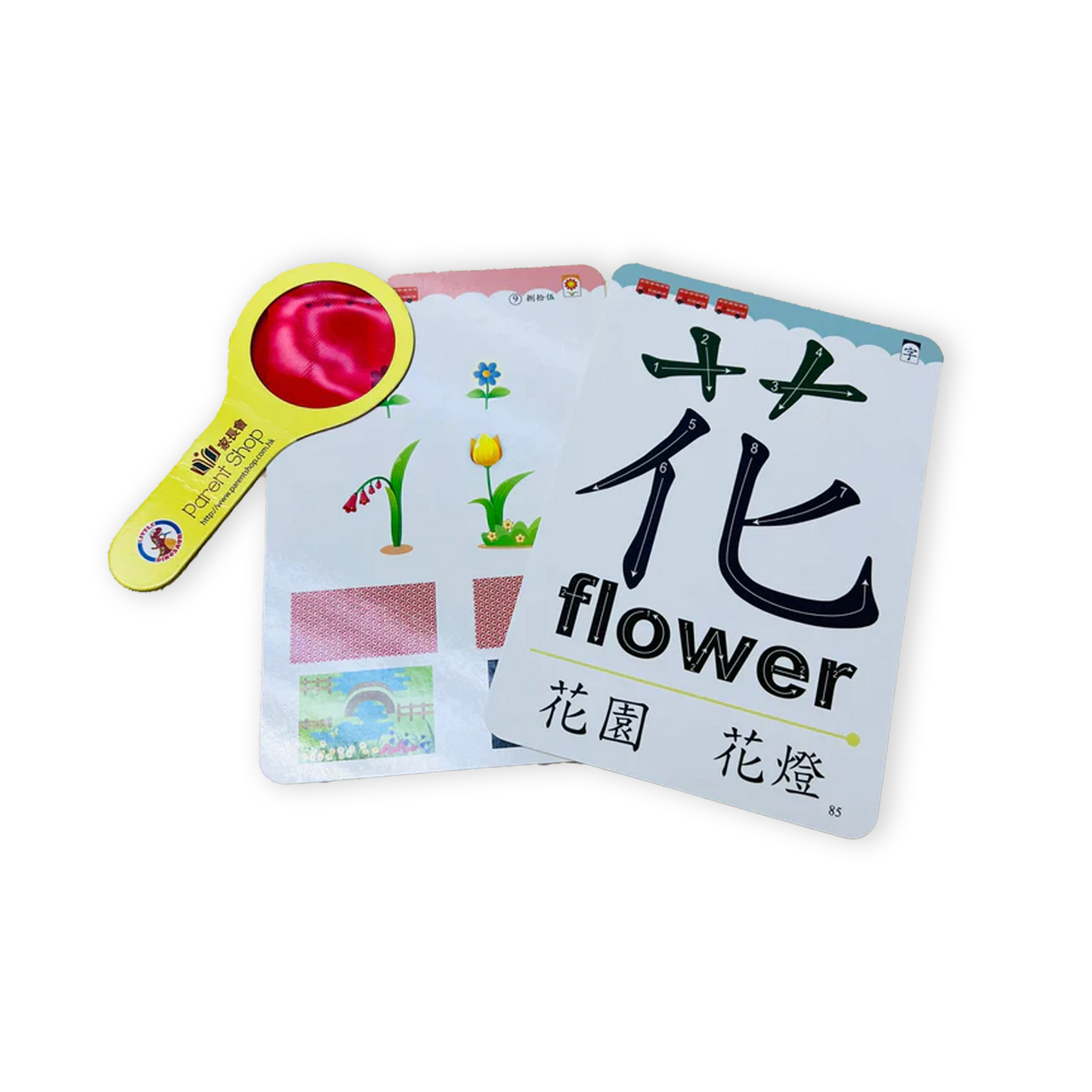 WRITE A REVIEW FOR THIS PRODUCT
Shipping & Return Policy
Shipping outside of the U.S.